"To revive people with the holistic science and power of yoga"
With the verbal consent of Paramahansa Swami Niranjananada Saraswati, head of Bihar School of Yoga, and cooperation of Swami Maheshananda Saraswati, ex- lecturer in the department of Yoga Philosophy (Bihar School of Yoga), Shivam Yoga Centre was founded in 1998 in Kolkata (Calcutta), India, by Sn. Gangamurti.
Shivam Yoga Center organizes yoga programs with a clear scientific and balanced approach to practical yoga classes so as to inspire people to connect to true yoga and deepen their awareness and improve life. The Center has conducted several workshops and events locally and nationally to enable self-realization through the potential power and holistic science of Yoga.
On 17th August 2000, its first workshop was organized by members of Shivam Yoga Center under the guidance of Swami Maheshananda Saraswati. In 2001, on the request of Kolkata residents, the second yoga workshop was conducted in Salt Lake, Kolkata, for 9 days. From then onwards, Shivam Yoga Center has started playing a significant role in spreading the holistic science of Yoga. In the year 2002, a Yoga Mahotsava was being conducted by Paramahansa Swami Niranjanananda Saraswati. Centring this Mahotsav, Shivam Yoga Center had organised free Yoga Camps and Workshops for 5 days in 20 locations such as Belur Math (Kolkata), Adyapeeth (Kolkata), Sports Authority of India, Government schools, organizations for the handicapped and many more locations. Since then Shivam Yoga Center has actively conducted numerous Yoga Workshops. From 2009 till 2012, successful Yoga Workshops were held in Salt Lake, Kolkata under the guidance of Swami Maheshananda Saraswati which was highly successful. In 2013, Shivam Yoga Center will be conducting local workshops as a part of Yoga Goodwill Mission, 2013.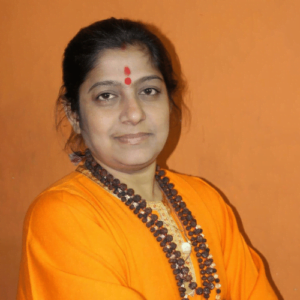 Founder, Shivam Yoga Centre